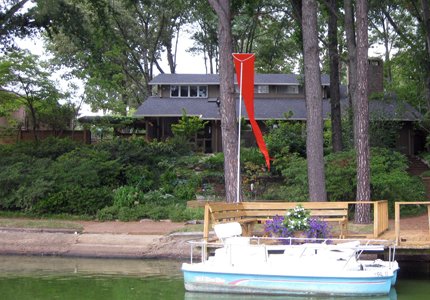 Looking for an attractive way to keep birds from making a mess on your boat? Tired of spending half of your day cleaning up after geese that have left your dock in less than stellar shape? Luckily, Dori Pole has the solution!
Many of our users are reporting how effective they have found Dori Pole as a bird deterrent. From keeping geese off their dock to preventing birds from congregating near their boat, we've learned that people are using their Dori Pole pennant flags as a scarecrow to deter geese, ducks and other nuisance birds. And, while we can't guarantee results in every case, we've heard enough of our customers rave about the results that we've decided to offer a dedicated bird deterrent kit in our online shop.
In our bird deterrent kit, you'll find a 14 foot long pennant and a 19 foot long pole, as this is the combination that we've heard yields the best results. Of course, you'll be able to customize the pennant color and the mounting options so that you can prevent birds from making a mess on your dock, patio, boat, car or anywhere else that you've experienced trouble. Whether you're shooing birds away from your outdoor garden or scaring them off of your lawn furniture, Dori Pole's versatility is sure to impress!
When considering your Bird Deterrent needs for Dori Pole, the image below is an example of spacing and coverage and illustrates the use of 19′ Bird Deterrent Kits with 14′ Pennants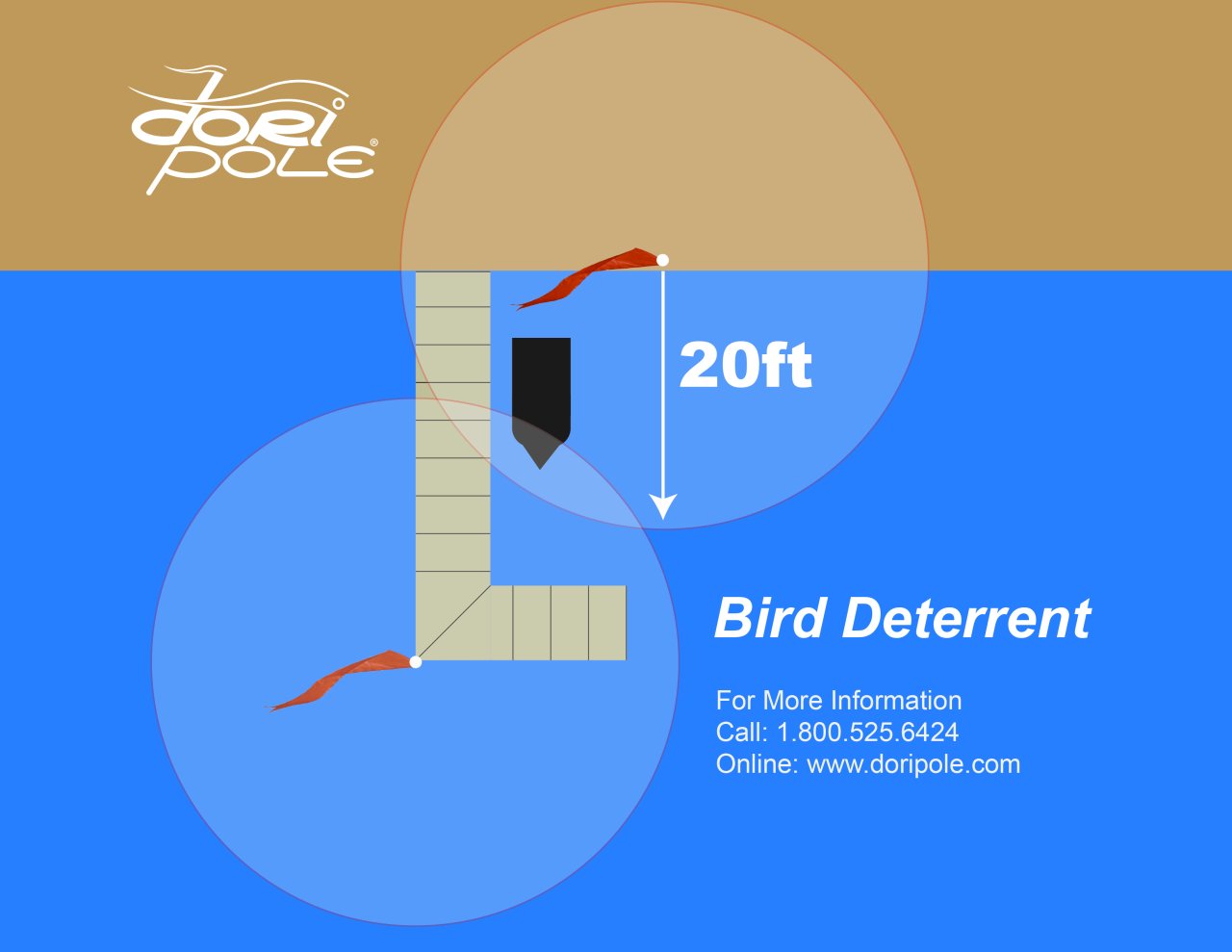 Love the Dori Poles! Before these, we had 34 geese visiting our beach and lawn daily.  We placed 2 of them on the beach with sand stakes.  Now the geese just look in and swim past us.  We have the blue & gold as well as the green & white.  We are a "house divided". -Mary (Higgins Lake, MI)