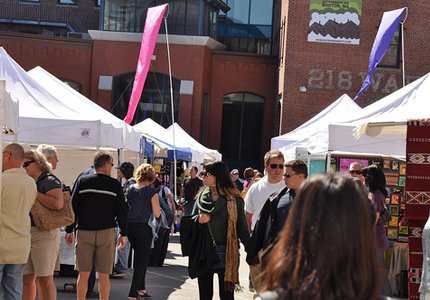 Anyone who has ever attended outdoor festivals, art fairs or flea markets knows that it's difficult to stand out. How do you draw attention to your booth? How do you increase your sales without resorting to harassing passersby? Now you can rest easy, because Dori Pole has the answer!
Our new outdoor advertising kit can help draw attention to your booth, no matter where it is. Whether you're selling handmade candles at a local flea market or you're creating artisan jewelry at a yearly art fair, our promotional flags can bring the crowd to you. Towering above the fairgrounds, the vibrant colors of Dori Pole's festival flags will capture the attention of everyone in the area and, inevitably, lead them right to your booth.
The outdoor advertising kit comes with a 19′ fiberglass pole and a 14′ promotional flag. It also includes a ground stake or wheel stand, whichever will best suit your needs. To get started, visit our online shop and begin building your outdoor advertising kit today!